Varied Choreographies (desert, dialogue, debris).

Video animation, sound, textiles, photographs. 2017.

Working as a collaborative team, artists Wes Kline and Erika Lynne Hanson designed the installation Varied Choreographies (desert, dialogue, debris). Comprised of both computer-aided woven textiles and sound and video installation, Varied Choreographies investigates potentials for human movement and community within systems of meaning and interpretation. The work focuses specifically on movements in relation to desert modernism, the dance notation systems of Rudolf Laban, and the algorithms that generate digital loss and transformation.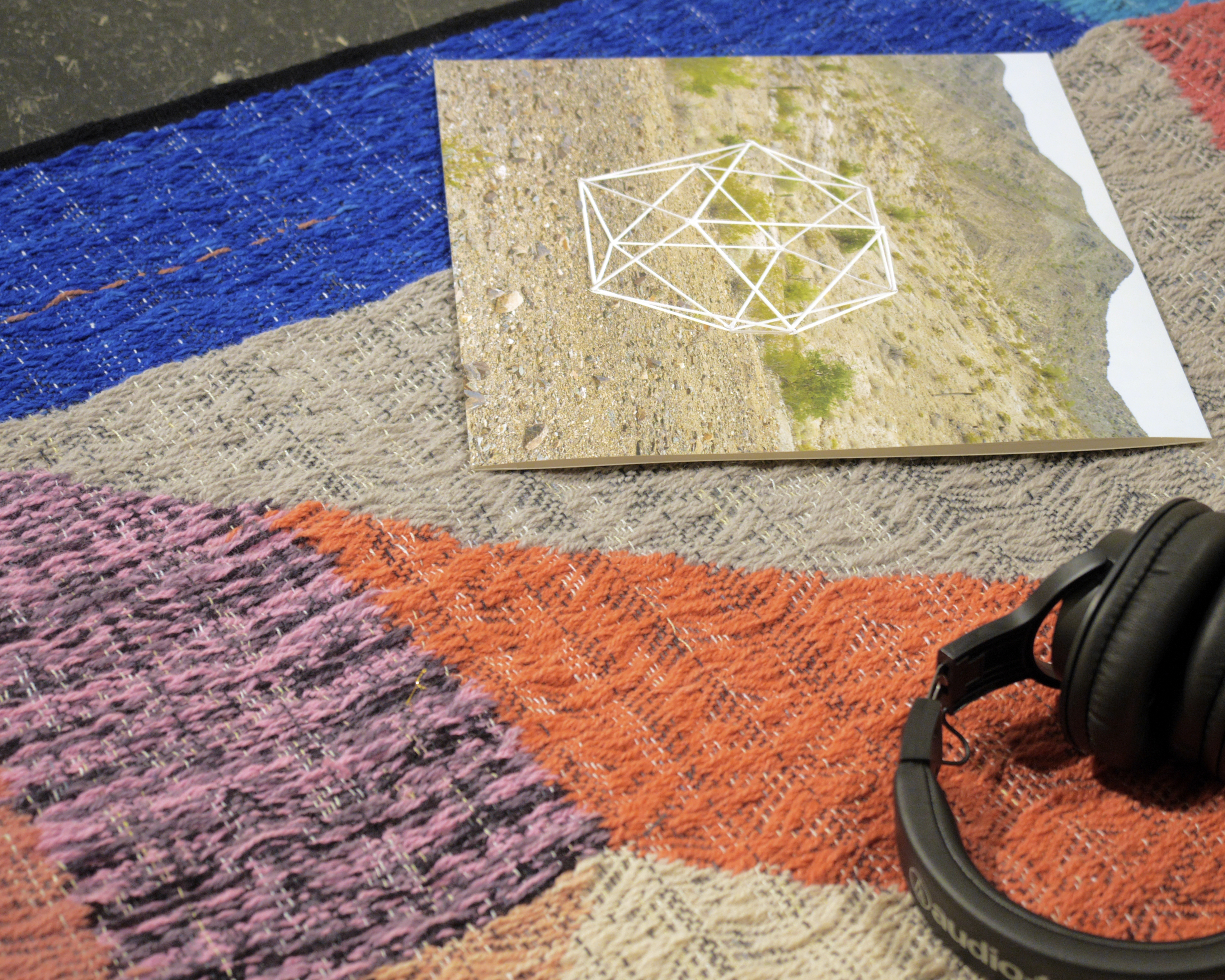 The installation includes two visually and conceptually connected viewing stations where participants can experience the work. One video station includes a fifty-inch flatscreen video monitor, mounted vertically and placed on the ground, with a hand-woven rug in front of it on which the participant will sit to watch and listen using headphones. The second station is a listening station with an automatic vinyl record player on a stand holding headphones, with hand-woven rugs on either side of it. The textiles use Labanian notation in order to describe simple movements within the twelve points of the icosahedron. These movements are used as a score to engage with other sets of twelve (drawing from a modernist history of "twelves" in art and music - twelve tones, twelve rules by Ad Reinhardt) in a video that uses twelve points of language and and a twelve tone sound work that is encoded on a record. These works present the potential for movement in a "domestic" space, the rug functioning as mediator between human activity and architectural form. This presents a model for the participant to activate the potentials of 'general space,' that familiar space in which we move regularly.

In a time when the dreams of community and movement of early modernism have calcified into algorithmic control of patterns of living, the spiritual retreat into the desert has become an extension of commodity culture, and possibilities of freedom and agency seem to be ever decreasing, this work suggests a place for reflection on, and activation of, the potentials of community and agency.




All of the work in Varied Choreographies (desert, dialogue, debris) uses the concept of "translation" of choreographic notation to interrogate the viewer's potential for movement through systems. The central investigation of the work focuses on the notation systems developed by early twentieth century choreographer Rudolf Laban. This early modernist system for translating any human movement utilized the form of the icosahedron, which uses twelve points to describe movement through space. For Laban, the icosahedron was the format for investigating space harmony, connecting the individual with "inherent" structures of the universe, enabling participants to form a bond through movement. Through a set of simple geometric glyphs placed spatially on a staff, complex gestures can be annotated. We use this notation system as a kind of 'algorithm' to provide a platform for the participant to imagine their own potentials for movement and connection.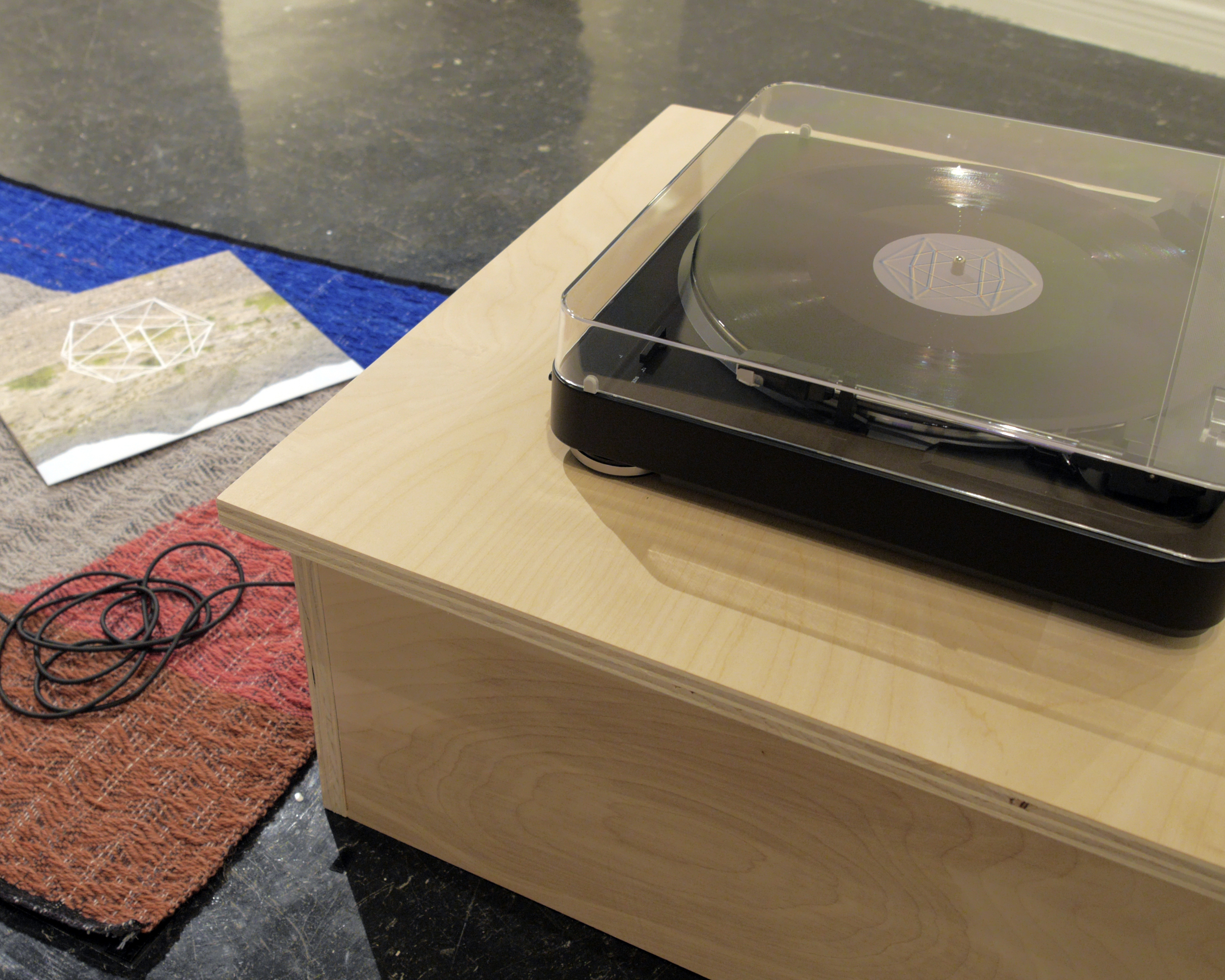 Choreographies. Vinyl record, sound file, headphones, turntable. 2017.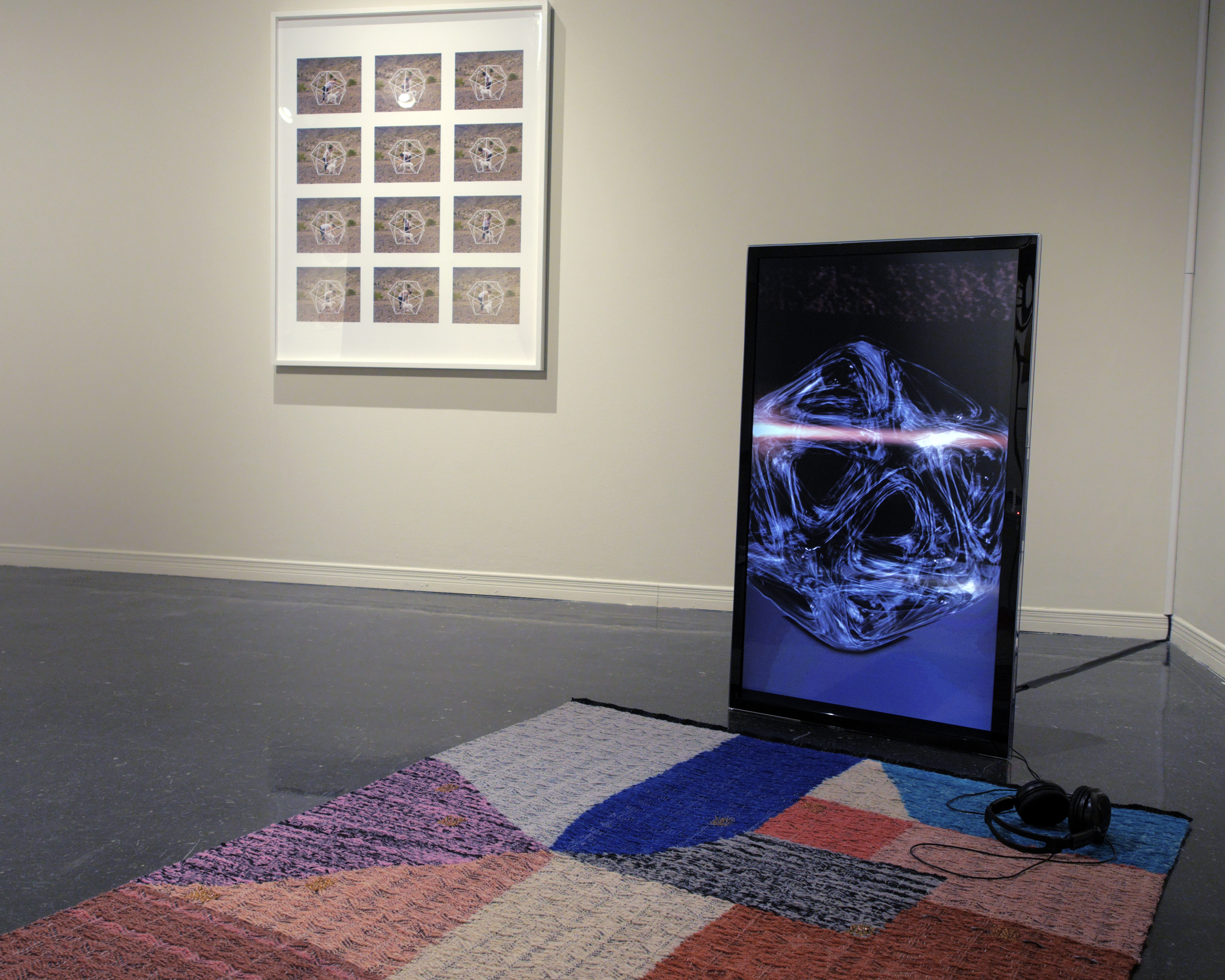 Choreographic Event (of the warm wind and the new joy). Digital Animation. 5 min. 2017.




Choreographic Event (of the warm wind and the new joy) from Wes Kline on Vimeo.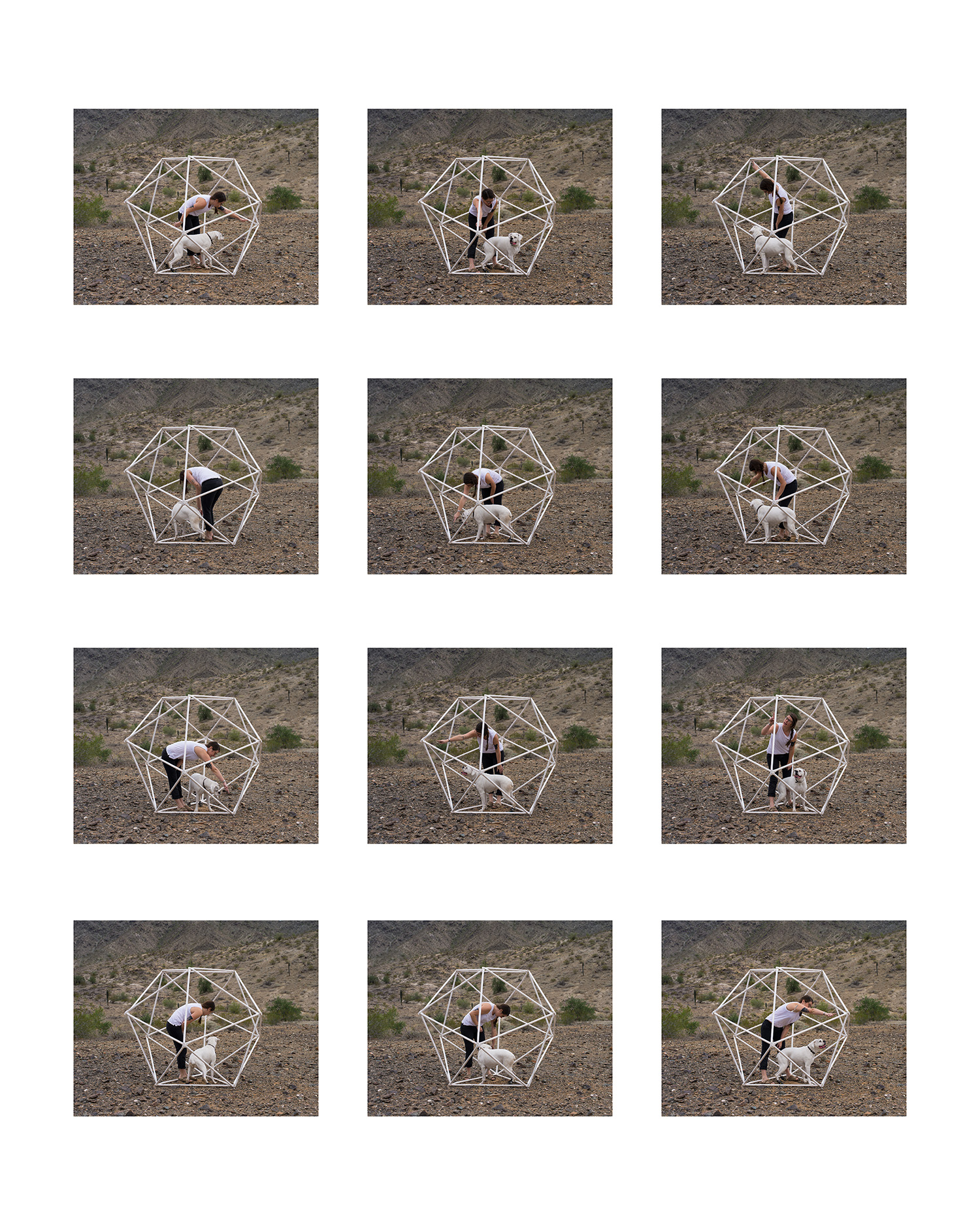 Teaching a dog Space Harmony. Twelve photographic prints mounted to aluminum.





Rudolf Laban inside Isocahedron.