Folded Island digital film, 2022. 2k/4k / 1.90 / 15 min
Island Library digital film installation, 2022. 2k / 1.33 / 20 min

The art and ecology project, Radiant Communities, asks the question "How do we collectively imagine a multi-species, collaborative future for the communities of Sarasota?

Under the direction of filmmaker Wes Kline and ecologist Dr. Emily Heffernan, volunteer non-professional participants imagined that they were an isolated future community living on Tidy Island, an island located in the north of Sarasota Bay, and produced dynamic and interactive images of their own community through movements that embodied community interactions, enabling participants to picture and embody the structures that would make their communities vibrant and connected. The result is an ecstatic interplay of participatory subjectivities and gestures, forming an island of ritualized ecological conjuring.

Two films were produced out of the project. The first was Folded Island, an experimental participatory film that used choreography and movement to engage with ecological relations and the "place" of Tidy Island itself. The second is an accompanying installation film titled Island Library.

Island Library compiles texts chosen by the project participants that develop historical, literary and cultural concepts about "community" such as utopia, presence, exchange and ecology. This created a kind of temporal 'library' for their temporary community, and a series of exchanges involving speaking and listening. Each text is read by the community member who chose it.


Radiant Communities is funded by a grant from the Andrew W. Mellon Foundation.

Password: island

Password: island


There Is No Separation. 4K DCI. 28:00 min. 2022



There Is No Separation is a documentary portrait through a series of conversations with a woman who has lived alone for forty years in a cabin she built in Montana, while remaining dedicated to living in kinship with other beings and the natural. Laura Jackson has spent over 40 years cultivating 10 acres in western Montana.

The paradox of Laura finding kin in the natural world while choosing to live alone allows us to consider our own ways of being in the world. This portrait serves as a model for a dwelling, allowing the viewer to contemplate their own moments of kinship and separation from the world. The structure of the film as a series of ambient conversations and observations allows it to drift through reveries of memory, family, land and poetry.

There Is No Separation is directed, shot and edited by Wes Kline. Damon Falke served as interviewer, story editor & writer. The film is co-produced by Wes Kline & Damon Falke. It was filmed on location in western Montana in 2022.

There Is No Separation is currently in competition at film festivals nationally and internationally. Please email weskline@gmail.com for screening requests.

Stills:


18 Fragments. Wes Kline + Damon Falke. Artist book. Edition of 50. 2022.

18 Fragments is an artist book made in collaboration with the writer Damon Falke, and combines observations of the everyday in both text and image. In developing this ontology of the familiar, it asks questions about our relationship to labor, to memory, to language, and to landscape. It is currently in print production.

https://damonfalke.com/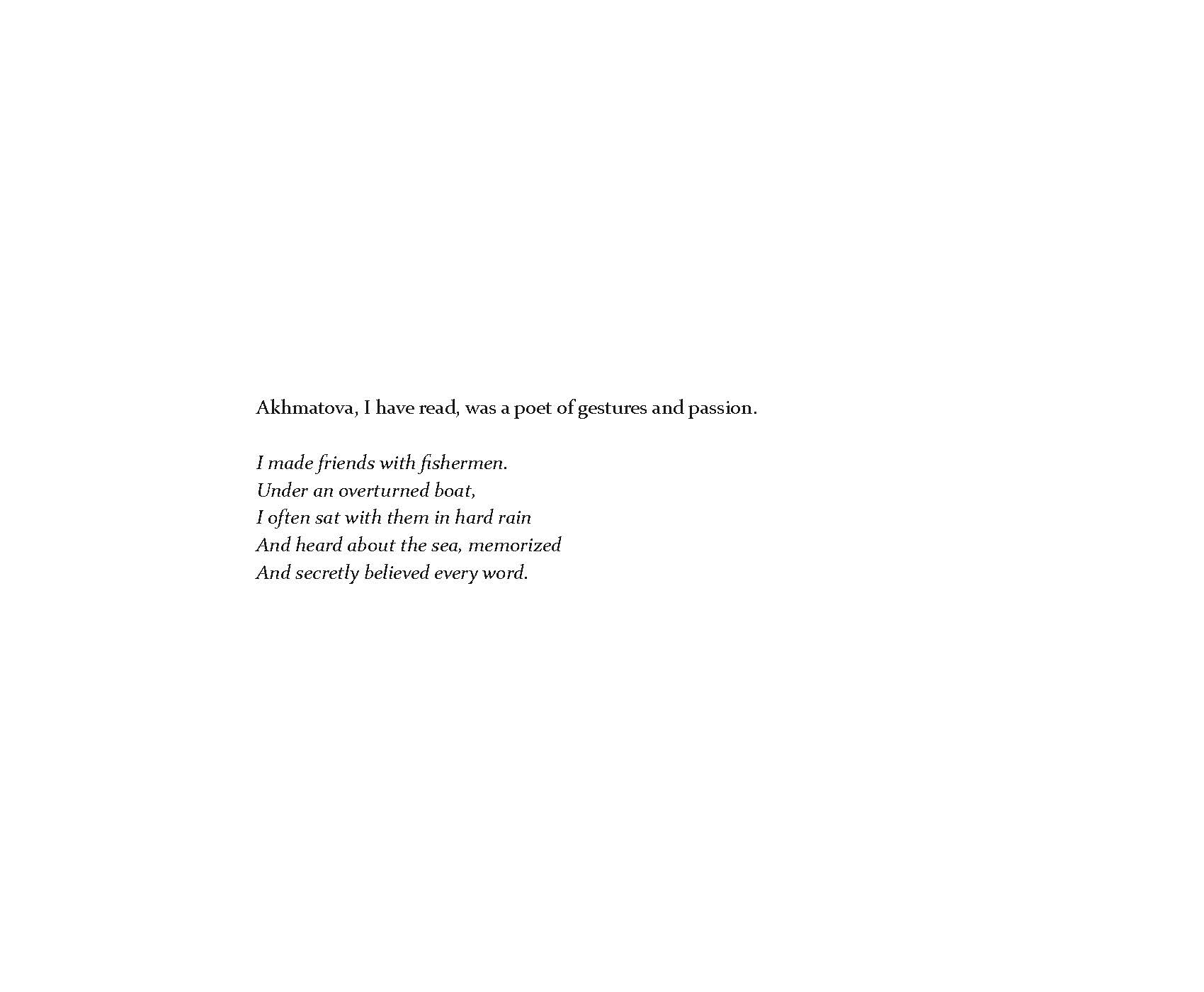 Humid Trance Distance.
4K Digital video. 10:05. 2021
How do you signal shifts in the experience of social space—physical and psychological, individual and communal--during a pandemic?
Humid Trance Distance
, a video performance project by Janelle Rebel and Wes Kline, is driven by an impulse to unpack the new anxiety of bodily proximity in public space as well as to cultivate episodes of distanced togetherness in their community in southwest Florida. The performances are scored, rehearsed, and improvised on location for two to infinity performers and utilize momentary gestures, found and simple constructed objects, cyclical actions, and spatial geometries. The project investigates ideas about the hyperlocal, productive affect, and dispersive technologies through abstract movements--face, sync, pass, waterfall, meet, revolve, and intersect.
Directed by Wes Kline and Janelle Rebel.
Writing, performance scores and choreography by Janelle Rebel.
Shot, edited with music by Wes Kline.
Performed by:Chelsea Bruner, Matthew Dalton, Eleanor Eichenbaum, Musa Kunene, Ro Maiti, Alé Salamán, Michael Wyshock.
Varied Choreographies (desert, dialogue, debris). 2017.
Video animation, sound, textiles, photographs.

Working as a collaborative team, artists Wes Kline and Erika Lynne Hanson designed the installation Varied Choreographies (desert, dialogue, debris). Comprised of both computer-aided woven textiles and sound and video installation, Varied Choreographies investigates potentials for human movement and community within systems of meaning and interpretation. The work focuses specifically on movements in relation to desert modernism, the dance notation systems of Rudolf Laban, and the algorithms that generate digital loss and transformation.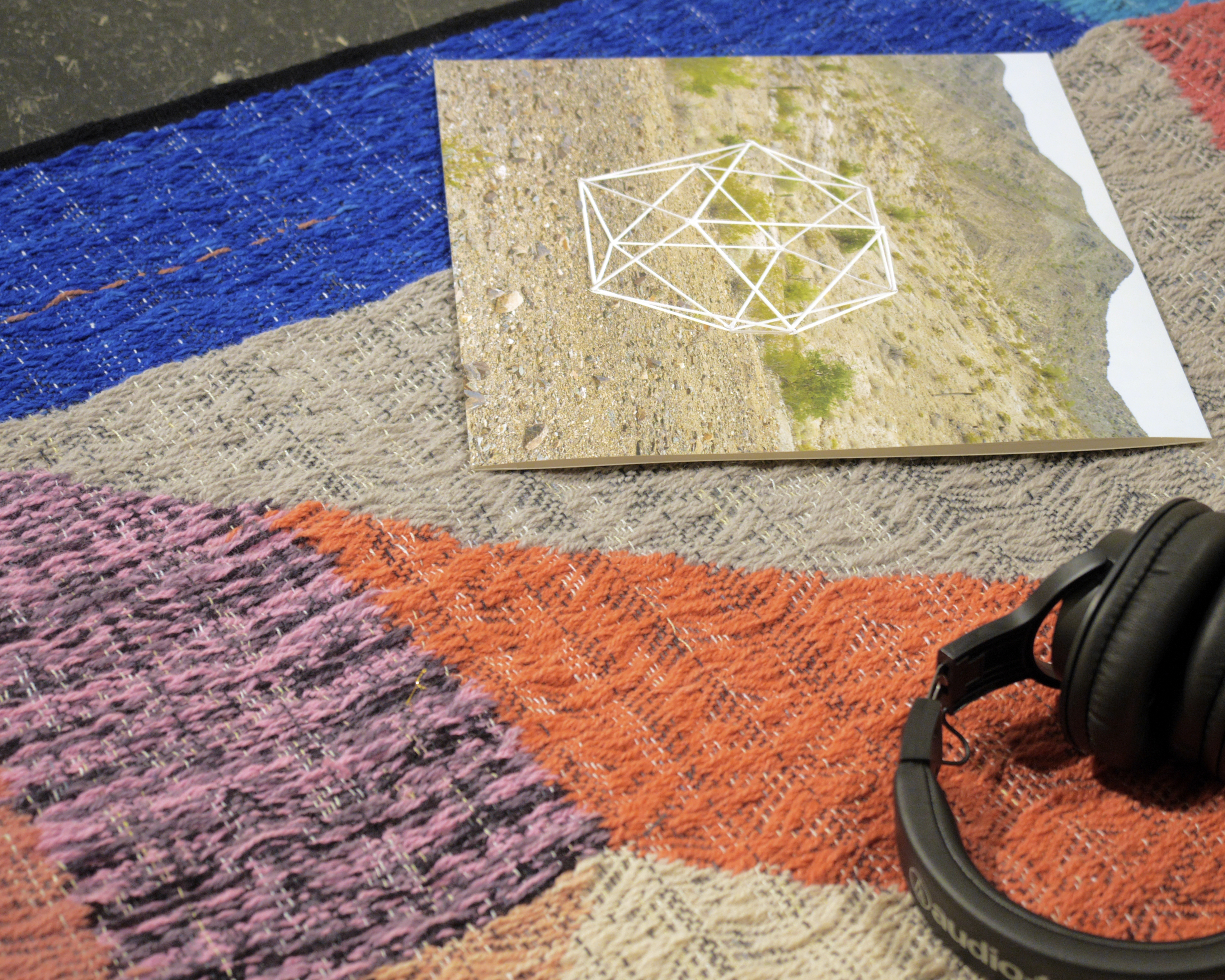 All of the work in Varied Choreographies (desert, dialogue, debris) uses the concept of "translation" of choreographic notation to interrogate the viewer's potential for movement through systems. The central investigation of the work focuses on the notation systems developed by early twentieth century choreographer Rudolf Laban. This early modernist system for translating any human movement utilized the form of the icosahedron, which uses twelve points to describe movement through space. For Laban, the icosahedron was the format for investigating space harmony, connecting the individual with "inherent" structures of the universe, enabling participants to form a bond through movement. Through a set of simple geometric glyphs placed spatially on a staff, complex gestures can be annotated. We use this notation system as a kind of 'algorithm' to provide a platform for the participant to imagine their own potentials for movement and connection.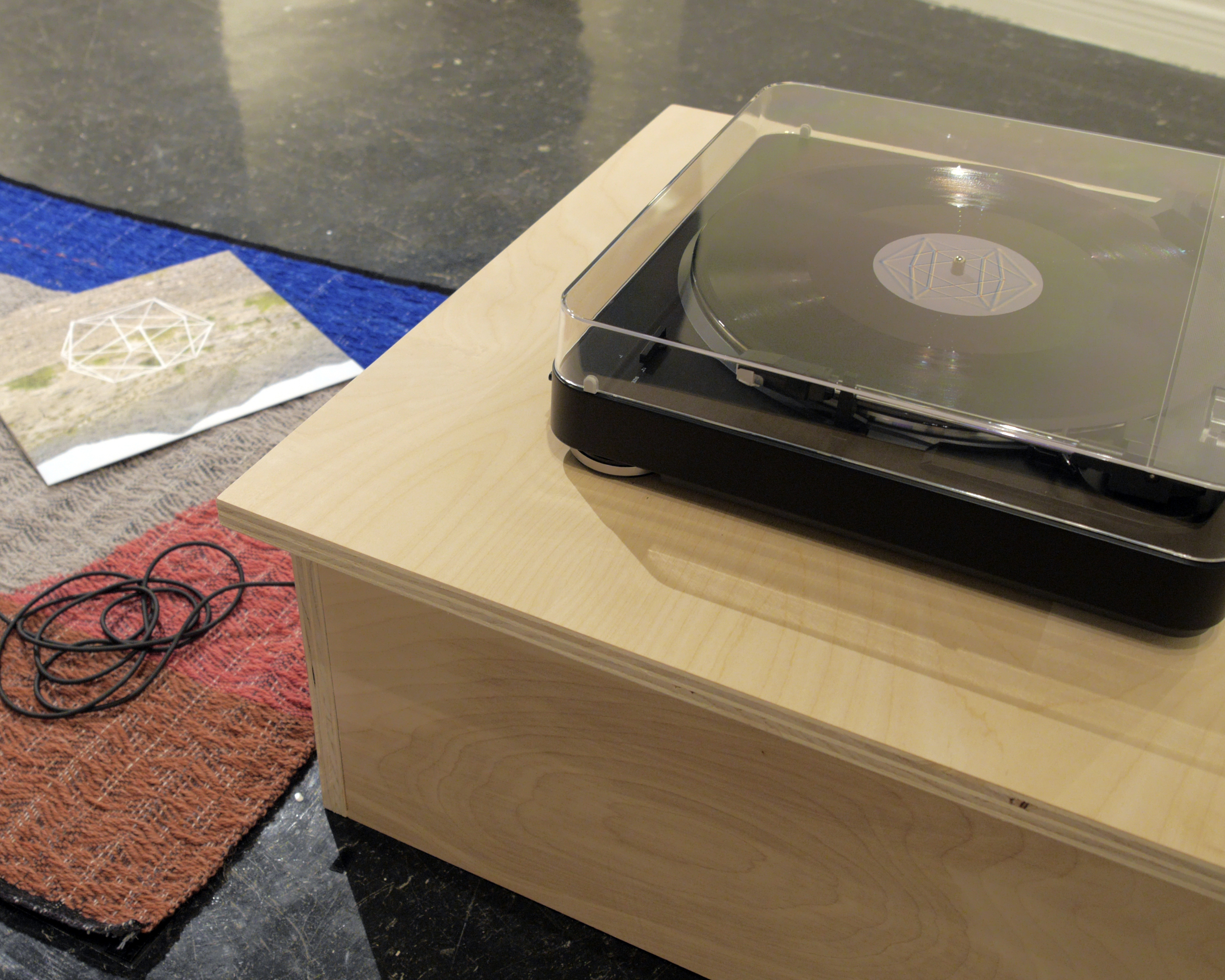 Choreographies. Vinyl record, sound file, headphones, turntable. 2017.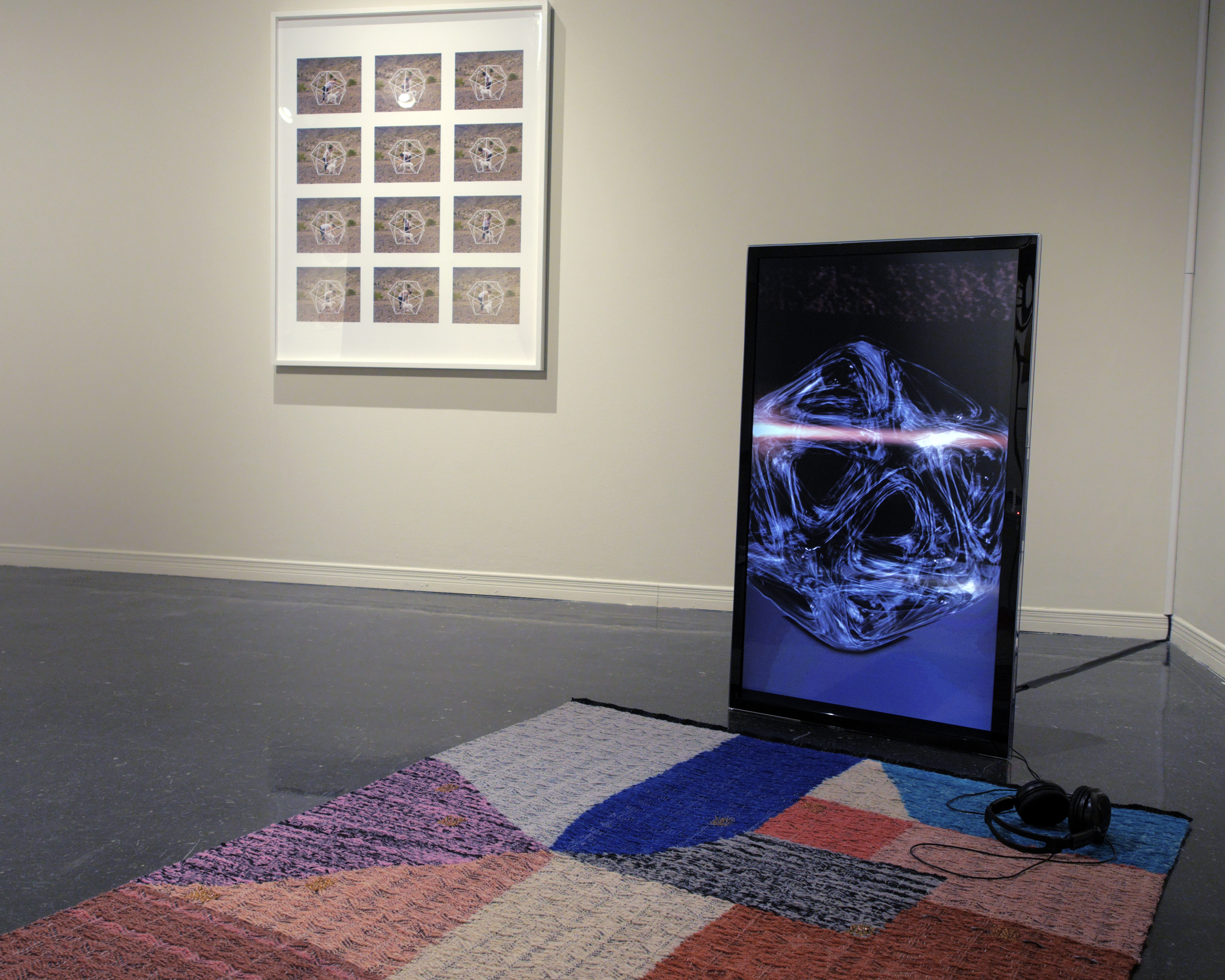 Choreographic Event (of the warm wind and the new joy). Digital Animation. 5 min. 2017.




Choreographic Event (of the warm wind and the new joy) from Wes Kline on Vimeo.




The installation includes two visually and conceptually connected viewing stations where participants can experience the work. One video station includes a fifty-inch flatscreen video monitor, mounted vertically and placed on the ground, with a hand-woven rug in front of it on which the participant will sit to watch and listen using headphones. The second station is a listening station with an automatic vinyl record player on a stand holding headphones, with hand-woven rugs on either side of it. The textiles use Labanian notation in order to describe simple movements within the twelve points of the icosahedron. These movements are used as a score to engage with other sets of twelve (drawing from a modernist history of "twelves" in art and music - twelve tones, twelve rules by Ad Reinhardt) in a video that uses twelve points of language and and a twelve tone sound work that is encoded on a record. These works present the potential for movement in a "domestic" space, the rug functioning as mediator between human activity and architectural form. This presents a model for the participant to activate the potentials of 'general space,' that familiar space in which we move regularly.

In a time when the dreams of community and movement of early modernism have calcified into algorithmic control of patterns of living, the spiritual retreat into the desert has become an extension of commodity culture, and possibilities of freedom and agency seem to be ever decreasing, this work suggests a place for reflection on, and activation of, the potentials of community and agency.

Teaching a dog Space Harmony, Twelve archival ink prints. 2017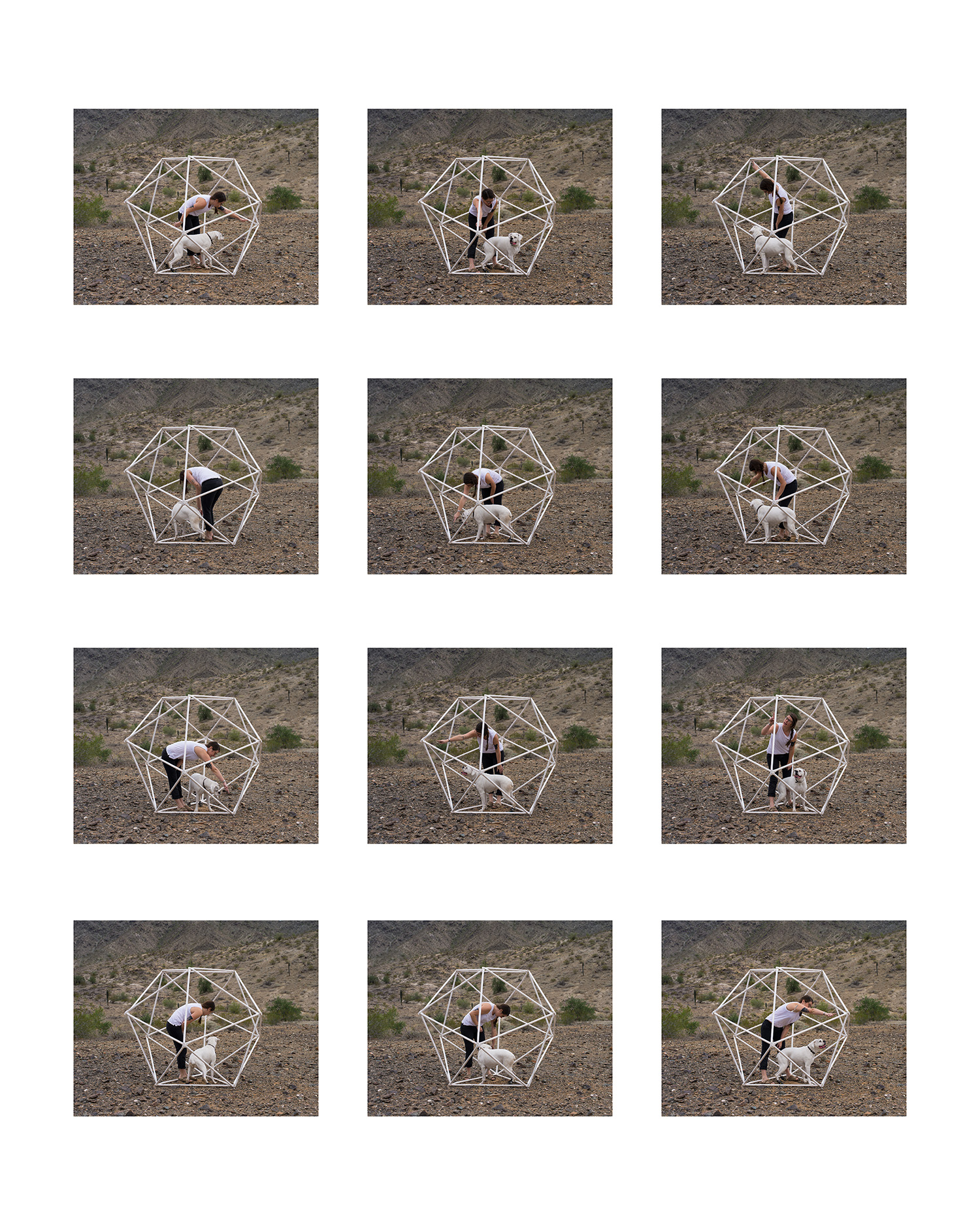 Choreographic Event (woven textile detail). 2017.



Twelve Rules, Twice (after Ad Reinhardt). 2017. 10 x 14 in. Xerox prints.


Rudolf Laban inside Isocahedron.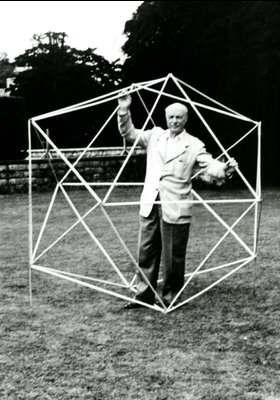 Selected Albums, 2017-2021.

Parallel to my visual art practice I also compose electronic and experimental music.